01245 905505
Product search
Your cart is currently empty
Lipolife Gold - formulated with Quali-C - Liposomal Vitamin C - 2 x 250ml - Double Pack
Price:
0.00
£69.98
£62.98
Lipolife® commissioned an independent, simple, yet comprehensive report on the bioavailability of 1g of liposomal Vitamin C (Lipolife® Gold) compared to 1g of non-liposomal oral Vitamin C.
Just 1g of Lipolife® Gold produced a peak plasma level of 282.3 µM/L.
No other liposomal product has been proven to achieve this level of absorption with just 1g of Vitamin C.
- Lipolife® is one of very few brands of liposomal supplements to prove significantly higher absorption than standard oral Vitamin C supplements.
- Lipolife® has proven the presence of uniform, nanosized liposomes in their Vitamin C.
- Lipolife® was the first UK brand to switch to China Free Vitamin C as the raw material in its products.
Quali-C is proudly manufactured in Scotland and is the ONLY Vitamin C not made in China
- Just 5ml of Lipolife® Gold contains 1000mg of Vitamin C. 1 bottle = 50 doses.
Per 5ml serving
% DV
Vitamin C (Quali-C)
(as sodium and potassium ascorbate)
1000mg
1250%
Other ingredients
Phosphatidylcholine derived from non GMO soy lecithin, Aloe Vera, Vitamin E (antioxidant), Potassium Sorbate (preservative), water, traces of Ethanol and Glycerol.
Directions
Shake before use. 1 teaspoon or more per day as recommended by your health care professional.
Can be mixed with water or juice to dilute
*All synthetic Vitamin C is manufactured in China. Quali-C is the world's first branded Vitamin C, produced in a world-class DSM-owned facility in Scotland.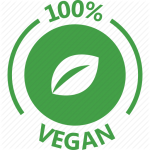 Currently there are no reviews for this product. Share your opinion with others, be the first to write a review.